Spanish Paella & Tapas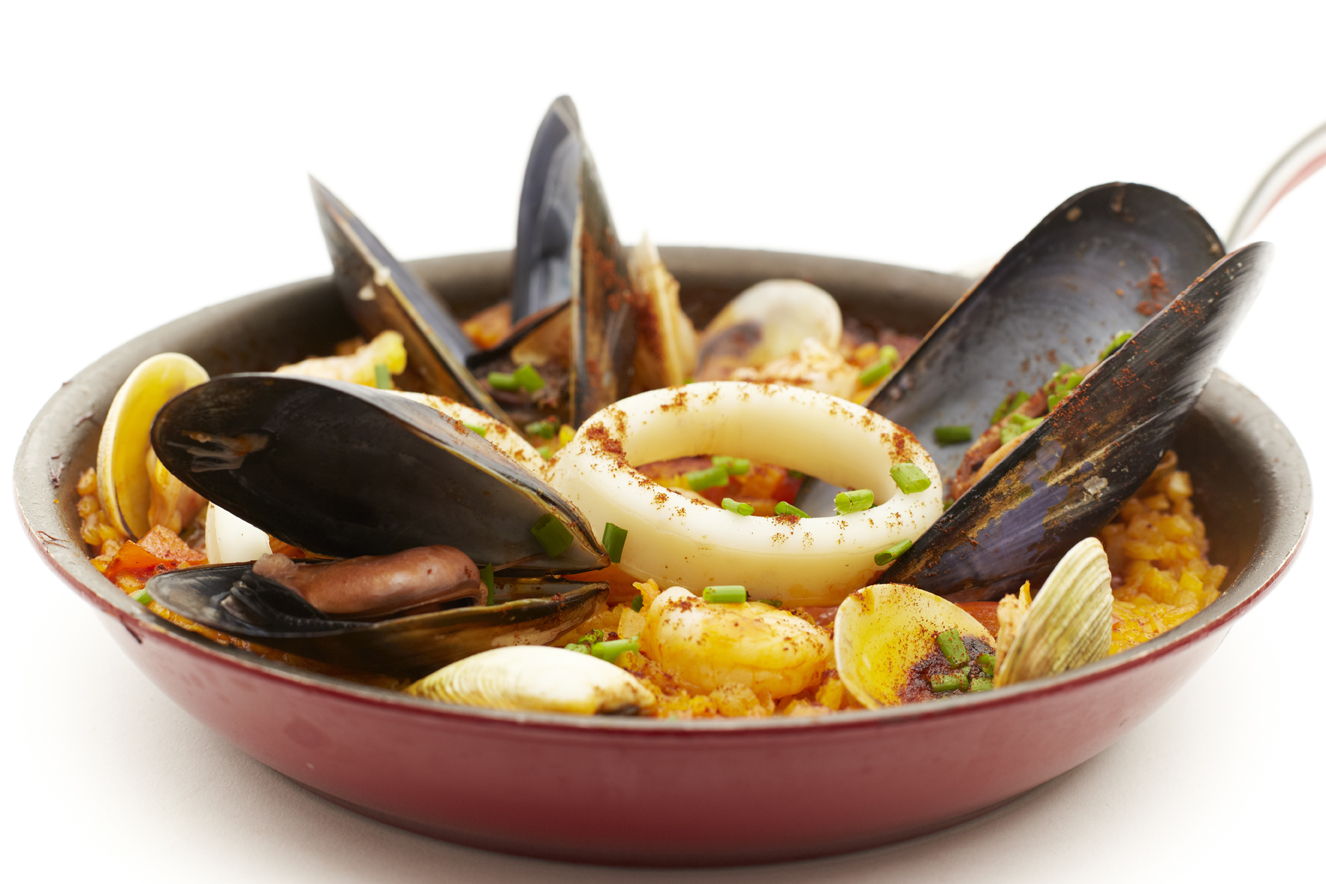 Duration: 120 Minutes (approx.)
Location: Neutral Bay, NSW
Product code: SPANSCS
Spanish cuisine is traditionally enjoyed communally with friends and family, of course with some fantastic homemade sangria to compliment the meal! Spanish food uses fresh and seasonal ingredients, and simple recipes to create incredible dishes that can be enjoyed as appetizers or complete meals.
A traditional way of serving food in Spain is as Tapas, which are a selection of of different types of food served in smaller portions for everyone to graze upon.
During this Spanish cooking class you will make an array of traditional Spanish Tapas dishes including Pan Con Tomate, Romesco and the flavourful Tortilla Española, a Spanish Omelette-like potato dish, with gorgeous caramelised onion and feta.
Our Chef will guide you through making your own perfect Paella, a gorgeous and flavourful traditional Spanish rice dish. In pairs create your own Mixed Paella, choosing from chicken, chorizo, calamari, prawns, salmon and mussels (or have them all!).
Once all the cooking is complete, sit down to dine with a glass of homemade sangria followed by some delicious Churros served with warm chocolate sauce for dessert.

This is a hands on Spanish cooking class where our Chef will guide you through making your own terrific Tapas and perfect Paella!
Children between the ages of 10 -18 are eligible to attend provided they are booked in together with a Parent/Guardian over the age of 18.