Kids Cooking Class (10-12yrs)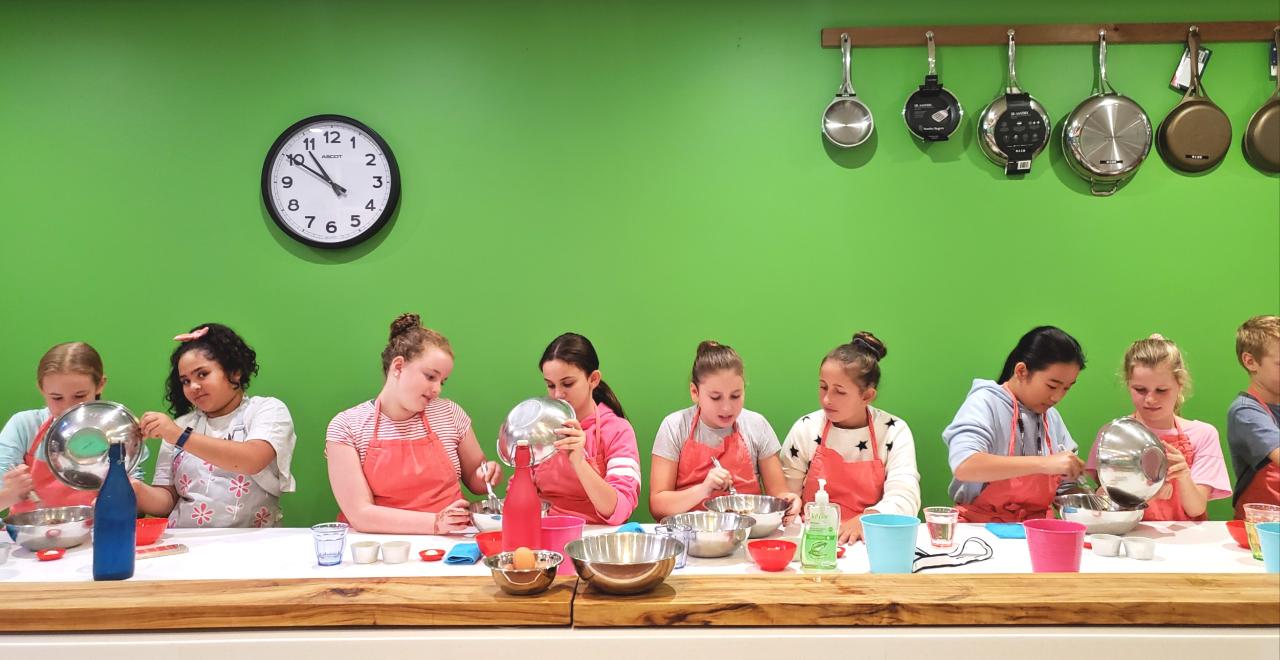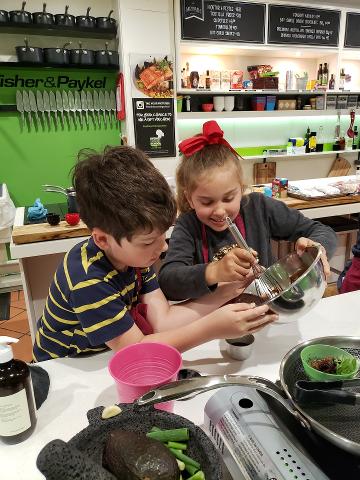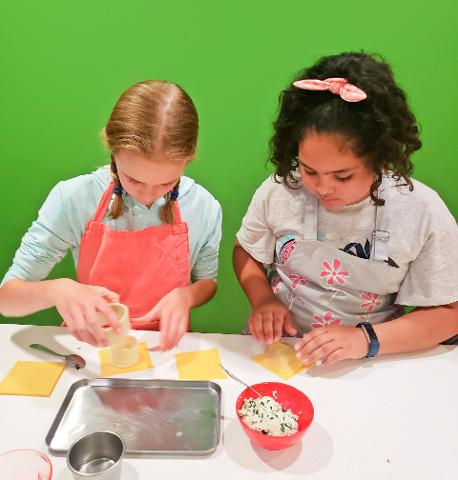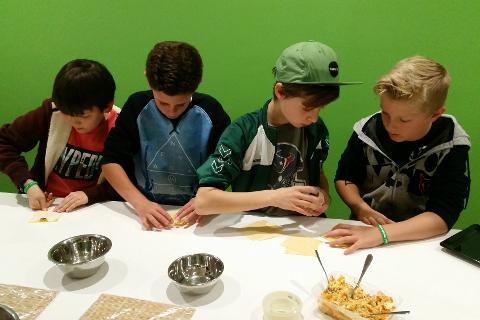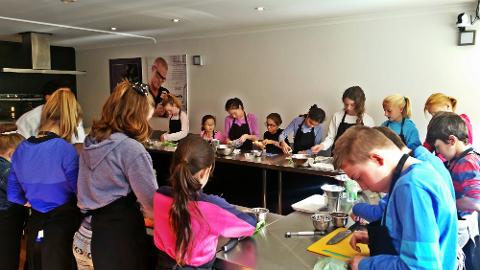 Duration: 120 Minutes (approx.)
Product code: KIDS 10+
Whether you are a keen beginner starting out in the kitchen or on your way to becoming the next celebrity chef, our cooking classes suit all ability levels. Join us during the school holidays for an enjoyable and informative time in the kitchen!

Be engaged and inspired with our hands-on approach, making various items (approx. 5 depending on complexity) suitable Breakfast, Lunch, Dinner & Dessert.
Taught by experienced chefs in a professional and enjoyable environment. Feel comfortable to ask questions from our experienced chefs.
Learn to cook a perfect poached eggs or fluffy feta scrambled eggs.
Cook a restaurant worthy three course meal, entree, main course and dessert which you can recreate at home to impress your friends and family!
All recipes provided to take home and aprons & drinking water provided for use during the class.
Sample Menu
How to Scramble Eggs & Poach Eggs properly
Baked Eggs or Vegetable Frittata
Banana & Coconut Bread
Pasta from scratch which we make into Ravioli, Tortellini or Spaghetti and chunky meatballs with homemade tomato sauce.
Fresh Basil Pesto
Mexican Empanadas & rustic guocamole
Spanish Paella with chicken, chorizo and seafood
Warm Chocolate Fondant
Peach Crumble
… and more to come!
This is a 2 hour, hands on cooking class class. No knives used for this age-group.
Please Note:
Chilled drinking water provided throughout the class.
Most dietary requirements can be catered for with advance notice. Please contact us at least 2 business days before the class with any dietary requirements or allergies.
Both male and female staff will be present during the class.

Some photographs may be taken during the class the share in our newsletter or on our social media.
If you have attended one of our classes previously, please note in the Special Comments section, the items you have cooked previously so we can endeavour to avoid repeating the same items where possible.