Knife Skills Workshop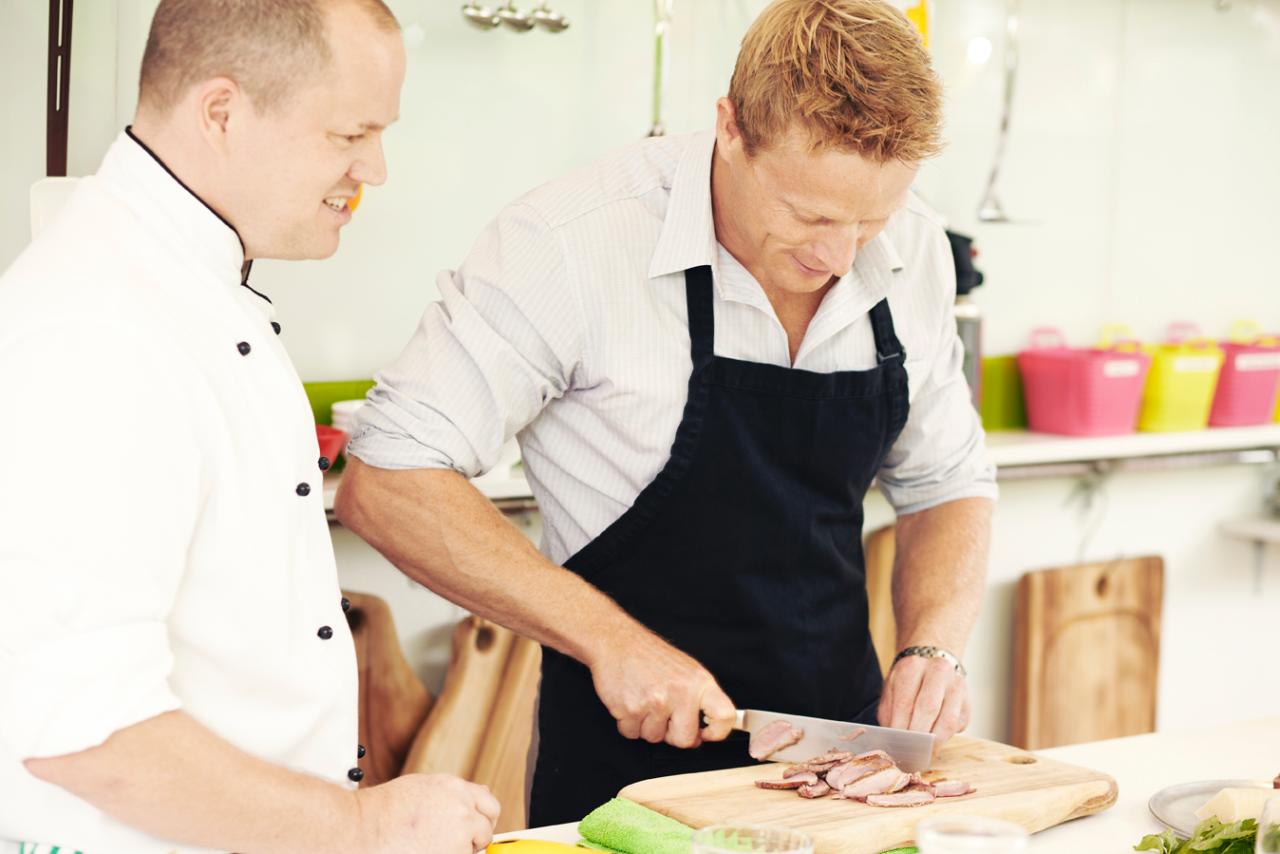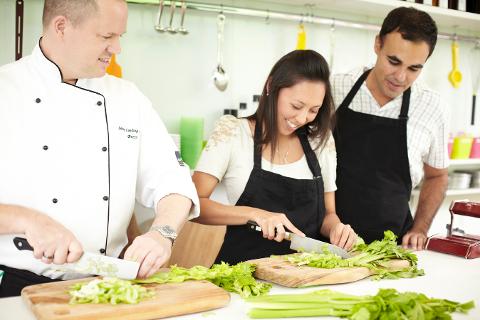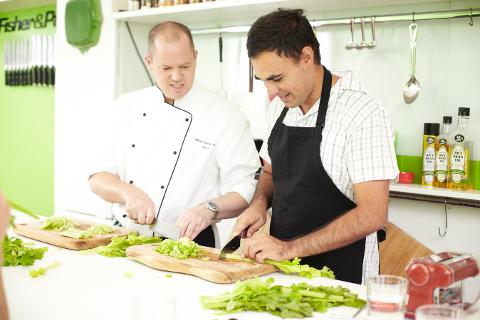 Duration: 90 Minutes (approx.)
Product code: KNIFE
This knife skills workshop is designed to introduce the enthusiastic amateur to knife skills. Ideal for the home cook who wants to learn which knife should be used for which task, you will also learn how to use Chef knives with confidence.
Basic knife skills are an important component of any Cook's repertoire. Whether you plan to earn a living in the kitchen or simply enjoy cooking for yourself, friends or family, learning to wield a knife correctly will speed up your prep time and food products fashioned in uniform shapes and sizes will help guarantee even cooking throughout a dish.

Focusing on vegetable and fruit preparation, you will learn to chop, slice and dice like a pro. So, if you want to perfect your julienne, batons and chiffonade, this is the class for you. In this class we will make an Asian style chicken salad which requires a lot of knife skills to prepare!
In addition, the mastery of certain classic knife cuts and methodology will vastly improve the look of your food, garnishes and plate presentations.

During our Knife Skills class we would like to impart a basic knowledge of knife safety, knife construction, the most commonly used kitchen knives, a few classic knife cuts, and a couple of specialty cuts.
Class duration: 1.5 hours Cost: $110pp
Age restriction: 18 years old is the suggested minimum age for participants attending alone but we are happy to accept a participant as young as 14 years old if accompanied by a participating adult guardian.